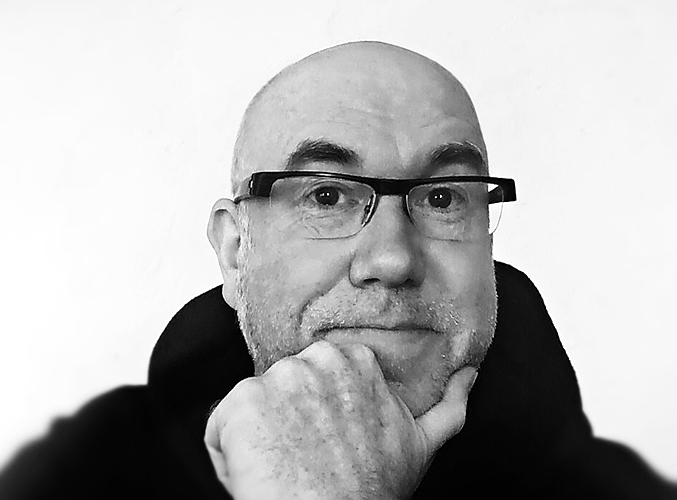 Jochen Mönig
I'm a freelance illustrator based in Düsseldorf(Germany), always interested in collaborations with, international advertising & design firms, smaller design teams, individual creatives as well as direct clients.
Working mainly as a storyboard artist for advertising agencies, I also create lots of illustrations for bands, record companies and music magazines.
My goal is always to come up with a style that fits the respective project. Despite this stylistic diversity, a focus on clear, reduced forms and colors has developed over the years. The turn to screen printing (resp. lino-/woodcut) and the limitations that come with this printing technics have reinforced this development.
In 2020 I joined forces with Torsten Jahnke and started Spiegelsaal, a design+illustration+screen print studio based in Hamburg specialized in gig posters and branding for bands/musicians and festivals.
I'm a long time member of the American Poster Institute and founding member of the Posterkrauts.
Links:
Moenig-Illustration.de | my storyboard portfolio
Spiegelsaal.net | gig posters and artprints
Xing | connect with me
Etsy | shop Spiegelsaal prints on Etsy
Clients beside others:
April5 – Aberham – BBDO – Brand Lounge – Brand Spiders – Butter –
Castenow Communications – Change – Congaz – C3 –
DDB – 3:0 DreiNull – Echtzeit – Elbphilharmonie Hamburg –
Facts & Fiction – FreundeDesHauses – FCB HH – Feuer AG –
Grabarz & Partner – Grey – Havas Worldwide – Heimat –
Jung von Matt – Jahnke Konzertdirektion –
NewID – McCann – Metadesign – Ogilvy – OX Magazine –
Philipp und Keuntje – Publicis Media – Revo – Richter Photodesign –
Saatchi & Saatchi – Scholz & Friends –Serviceplan –
TBWA – THJnK – Yours Truly – Velomax Berlin – Zum goldenen Hirschen
Exhibitions, Festivals, Postershows:
30.09. – 02.10.2022 Colored Gigs Redux Postershow, Dresden
21. – 24.09.2022 Flatstock Postershow, Reeperbahn Festival, Hamburg
08. – 10.07.2022 Hot Printing, Druckfestival Offenbach
10. – 12.06.2022 Postershow, Tempelhof Sound Festival, Berlin
02. – 05.06.2022 Flatstock Postershow, Primavera Sound Festival, Barcelona
Get in touch for enquiries, commissions and collaborations
Mobile:
+49 1577 579 579 1
Email:
mail [at] jochenmoenig.de